motormindz Inc., a highly-specialized global automotive consulting firm, announced the addition of Darko Dobric to the team as Senior Partner.
Dobric, who is based in Zagreb, Croatia, has extensive experience working with several OEMs, including BMW, General Motors, Jaguar Land Rover, Stellantis and Volvo.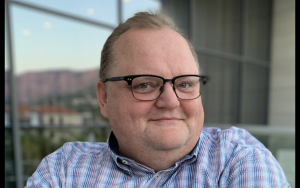 Darko Dobric
His expertise extends to retail networks, sales, human resources and executive management training. In addition, his work across Europe includes stops in Bosnia, Croatia, the Czech Republic, Denmark, Hungary, Romania, Serbia and Slovenia.
"The motomindz Global team is delighted to welcome Darko Dobric," said Tristan Mason-Smith, global director for motormindz. "Darko is an automotive professional with extensive multi-brand and multi-national OEM consulting experience across sales and aftersales."
Dobric is a global auditor and master trainer for Volvo among his many licenses and certifications. He is a graduate of the University of Zagreb where he earned a bachelor of science degree in engineering.
"From tip to toe, I'm an automotive professional, with 25-plus years of multi-brand and multi-country consulting experience in both sales and aftersales procedures and processes," Dobric said. "In the automotive dealership, there is a single attitude premise – if you understand your numbers, you can understand and grow your business. I'm excited to join fellow petrolheads in motormindz and looking forward to working together on exciting projects."
motormindz is a highly specialized global automotive consulting firm committed to delivering world-class solutions to OEMs, suppliers, dealers and technology providers. Our network of C-level executives spans 30 countries, has sat in the chairs of the customers we serve and enables the delivery of the transformative results needed to Accelerate What's Next.